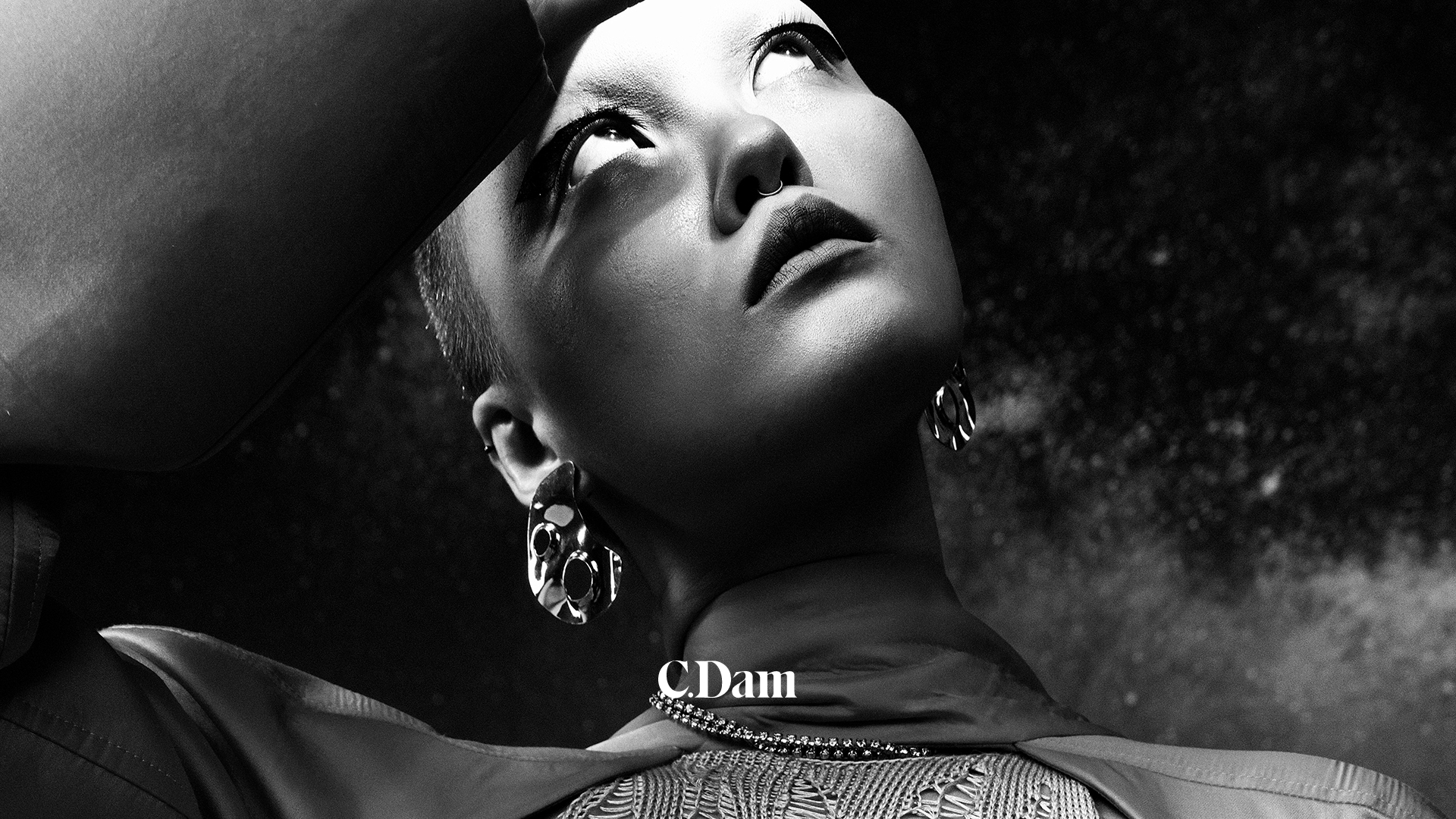 Artifact
A conversation between of fashion and sculpting

In the art of creation, works are a messenger for artists to instill emotion, to evoke feelings, to convey meaning. The beauty of a piece extends beyond its skin; rather, it is within the celebration of the space where it exists. Likewise to how sculptor Khong Do Tuyen practice artforms in the spirit of minimalism, honoring its value with great prowess.

Upon Cuong Dam's interaction with sculptor Khong Do Tuyen, witnessing arches and sensual movement, like that of a woman's figure, a pure synchronization was born. In Artifact, fashion and sculpting meet at a crossroads, one of various dichotomies: in material (rock-fabric), in contour (harsh-willowy), and in nature (hard-soft). But it all comes down to visual expression and intricate techniques of the creator. The designer carefully blends these contradictory factors through pleating, delicately drawn threads as means to express movement in the garment; or twisted details, low waists, metal accessories, and comfortable forms; perhaps, like sculpting on fabric.

Each Artifact design is, in it itself, a sculpture, where designer Cuong Dam divulges into the complexities within ourselves: sometimes gentle, we move in syncopation, sometimes staunch, brisk like how a creator touches rock and wood. Perhaps most of all, these pieces instill the power to honor the space and laud the beauty of whoever adorns the piece.